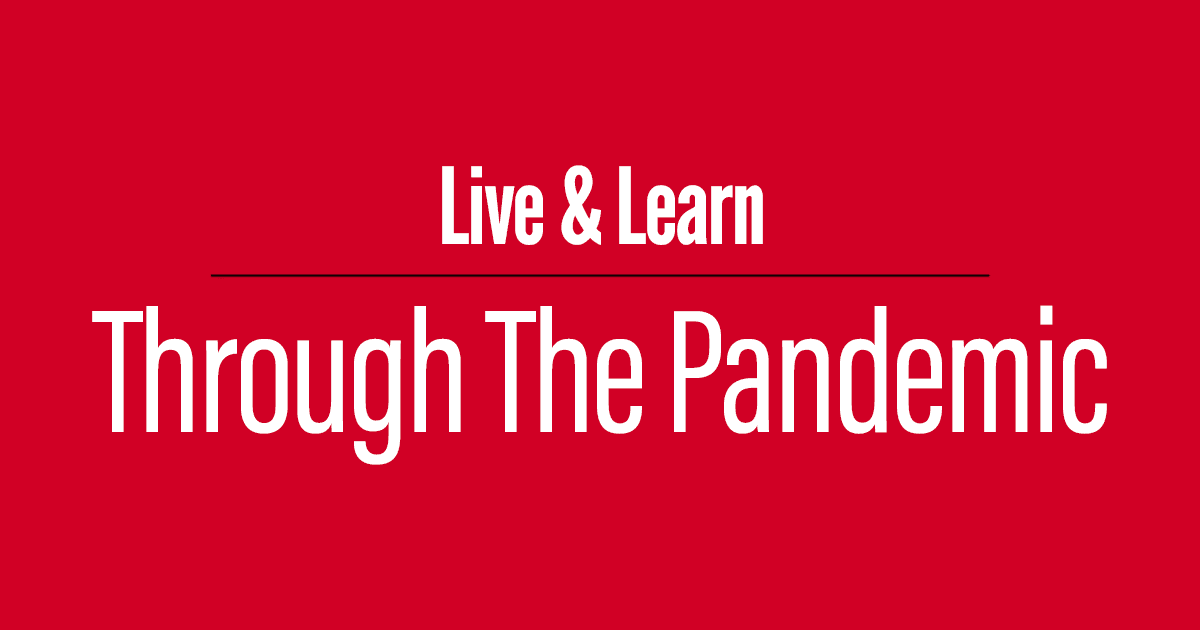 Nearly two years since the world halted, because of the COVID-19 pandemic, Live & Learn, like many other businesses and organizations had to pivot their routines to continue to support its clients.
Live & Learn is a nonprofit organization that guides women out of generational poverty, provides resources and tools for women to use to succeed without governmental assistance.
The Alliance of Arizona Nonprofits reported "400 Arizona nonprofits reporting a total revenue loss of more than $91 million, a 52% drop in year-end giving and an increase of over $15 million in expenses primarily for PPE, supplies, and technology."
The pandemic has inspired businesses and organizations to unexpectedly shift the way their systems work to once beginning in-person to completely remote and or online.
Executive Director at Live & Learn, Kristin Chatsworth says that at the very start of the pandemic Live & Learn had to find sourcing to fund technological essentials for the women in the organization, who are in school to stay in school.
To continue supporting women through the Live & Learn program, they provided necessary technological resources for its women to succeed like internet.
Women who are in generational poverty, struggle with the cycle of self-reinforced choices that keep them within poverty. Typically, this cycle is broken or cured with outside mediation.
Development Director at Live & Learn, Erin Mowad said, "If we don't address the underlying traumas, and challenges of women whose entire lives have been spent in poverty, she's going to cycle back, most likely."
Live & Learn is the resource that supports women who live through generational poverty, empowering women through educational support, financial literacy, life skills, and health care.
"For every woman… we meet her where she is, help her with her unique challenges, it's highly effective," Mowad said.
Live & Learn supports women in generational poverty by a personalized action plan, so the women can "achieve milestones and offering quality career training," according to the Live & Learn website.
"At Live & Learn, we are about the mentoring, we like to make sure somebody feels heard," Chatsworth said.
For the women in the program, their source of transportation is public transportation.
In 2020, during the early stages of COVID-19, The Valley Metro Transit System busses cut their running time to accommodate the lack of demand, reported by AZ Family.
Live & Learn sought out resources and sponsors to fund bikes for the women.
"A lot of things people take for granted, we (Live & Learn) had to help with," Chatsworth said.
The pandemic did not entirely deprive Live & Learn from making money.
Instead, what the pandemic did was increase its waitlist to over 100 prospects interested in entering Live & Learn.
While the company did well financially for the population they originally served, the needs of its clients financially and mentally grew and could not assist more incoming women.
Since then, Live & Learn hired two employees to decrease the waitlist and accommodate their clients.
"The pandemic has made any little problem, that much bigger," Chatsworth said.
During the last three years, Live & Learn mostly sustains itself off individual donors after losing a private donor in 2019.
"I do feel like people are kind, they do want to help other people," Chatsworth said.
Receiving funds from individual donors, grants, and PPP to cover paychecks, Live & Learn revenue matched the demand they needed during the harsh months of the pandemic.
"We survived and we thrived," Chatsworth said.
---
Written by:
Izabella Zola
About the author:
Izabella is a student at Walter Cronkite School of Journalism and Mass Communication at Arizona State University. She is studying journalism with an emphasis in photojournalism. She is dedicating her journalism career to giving a voice to vulnerable populations and marginalized communities.
You can see more of Ms. Zola's work at Photography. She can be reached at izhernan@asu.edu.