Empower AZ Women For Free with the Arizona Tax Credit Program
You can direct up to $800 of your taxes to Live & Learn, and it won't cost you a thing if you qualify (and most people do)!
Live & Learn is an Arizona Qualified Charitable Organization #20761
1.
DONATE ANYTIME
Make a donation online at or mail check to the address below, up to $800 (filing married) or $400 (filing single).
2.
FILE FORM 321
Complete Form 321 with your AZ State Taxes, and use Live & Learn QCO Code #20761.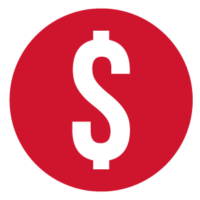 3.
GET YOUR MONEY BACK
Your AZ tax liability lowers according to the amount you donated, so you receive your money back!
This is in addition to other AZ tax credits to schools, foster care, & renewable energy.
Donate using the method that works best for you…
Donate by check via mail to:
Live and Learn Program
326 E. Coronado, Suite 201
Phoenix, AZ 85004
For more information on the Arizona Charitable Tax Credit, please click here to be directed to AZDOR.gov. We recommend you consult your personal tax advisor with any questions.