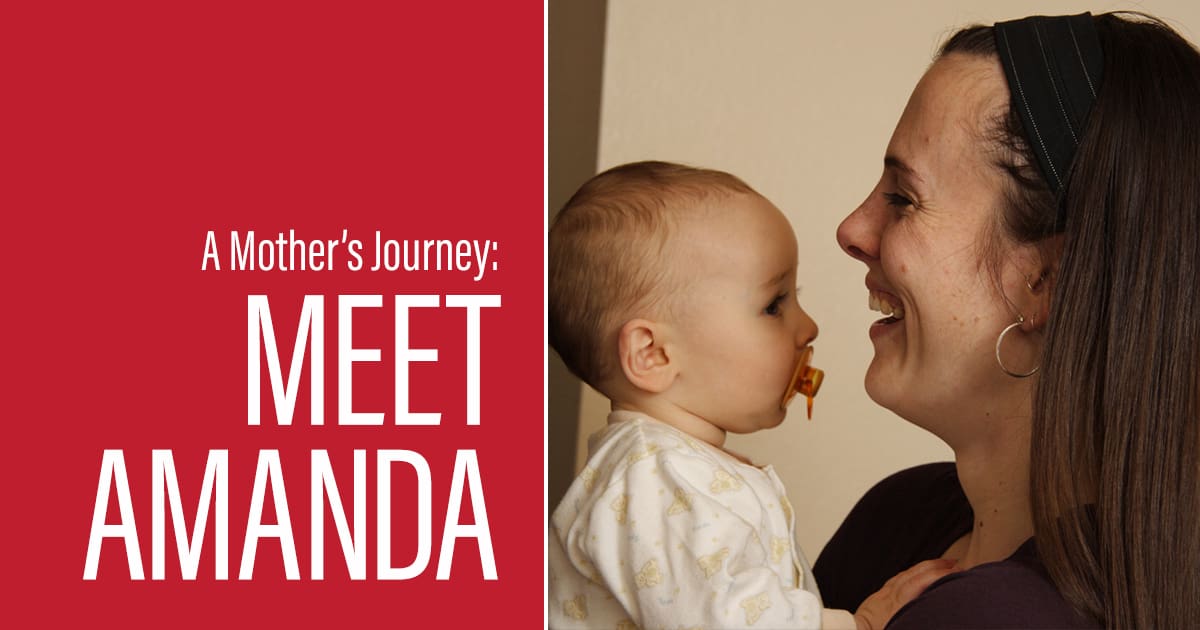 Amanda was pregnant and homeless when a friend referred to Live & Learn in October 2020. By December, she had found a part-time job and started a Medical Assistant Certification program. She was working hard to make sure she could provide stability to her baby once he came.
However, Amanda experienced food insecurity and high stress during the first six months of her pregnancy. Now, she was putting in long days and grueling commutes by public transportation. Her body was struggling as she entered her third trimester. In January, her doctor ordered her on bed rest. She had to take a leave of absence from her job and drop out of the Medical Assistant program.
Live & Learn helped Amanda so that she could focus on resting and taking care of herself. Her Client Coordinator helped her secure rent and utility assistance from St. Vincent de Paul, helped Amanda enroll in nutrition assistance programs, and was always available to talk and listen.
In late January, Amanda gave birth to a little boy with medical complications. She had a month of maternity leave, which was spent visiting her newborn in the hospital. Amanda returned to work, but frequently missed days when her baby was readmitted for hospital stays or when he was too sick to go to childcare. In June, Amanda's boss fired her.
This was another serious setback for Amanda. "She was really disheartened, but she never gave up," says her Client Coordinator. Again, Live & Learn helped Amanda stay stable. Her Client Coordinator helped her access as many resources as possible to make ends meet, including rental, utility, and food assistance, and continued to offer encouragement and support as Amanda navigated this stressful situation.
Things became harder in August 2021, when her landlord gave Amanda two-weeks notice to move out of her apartment, which was being sold. Unemployed and struggling financially, Amanda had nowhere to turn. Shelters and housing agencies had lengthy waitlists and needed her to be homeless before they would put her on the list. Thanks to donors who contribute to our Emergency Fund, Live & Learn provided financial assistance to help Amanda secure a new place to live.
That same month, Live & Learn's partner Blue Signal Search helped Amanda craft a resume and prepare for interviews. Amanda soon secured a job offer, but she and her baby contracted Covid-19 after her first week on the job and she was fired.
"She was still so determined, and that's what matters," reflects her Client Coordinator.
Amanda soon secured another job opportunity as a janitor at Banner Medical Center, which she has retained for four months. Her baby's health has stabilized, and he is doing much better. Now, Amanda is working with her Client Coordinator to return to a Medical Assistant Certification program in spring 2022.
Amanda had a lot of really hard challenges this year. There were some bad moments, and things came up that were completely out of her control. She never despaired, though. She stayed focused on building a brighter tomorrow for herself and her baby.
— Jocce, Lead Client Coordinator