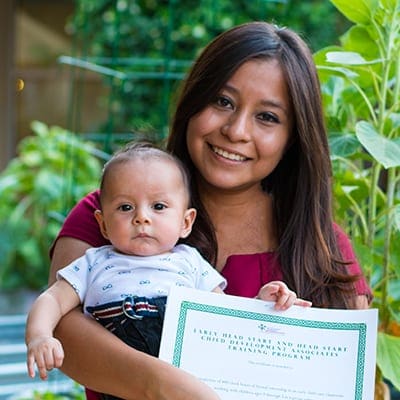 A Unique Program
We are an economic empowerment program that serves women affected by poverty and violence. We offer education, career training, life-skills, mentoring, and financial literacy.
LEARN MORE
Join Us
We are always looking for new volunteers and community partners passionate about breaking the cycle of poverty.
CONTACT US
Give Your Support
See how you can make a real difference in the lives of women and their families by supporting our program. Earn a dollar-for-dollar tax credit, become a monthly donor, and more
DONATE TODAY
I thank God every day for giving me strength to keep going with my life and guide my daughters. Also, my husband for supporting me on my most stressful days. — Maria
Live and Learn provides women education empowerment and a structured pathway to economic independence.
Our personalized education for women, career guidance, job training, mentoring and financial assistance support to each participant over a two-year period.  Measuring success by our participating women completing training and education programs in areas with high employment demand, with a realistic opportunity for continued job training and advancement
Live and Learn develops a multi-step training plan for women tailored to each individual's circumstances and goals. Setting achievable milestones, and offering quality career training for women in Arizona, while offering real opportunities for continued education and advancement.
While providing customized career guidance for women and one-on-one support, we also assist with educational costs, emergency assistance, and many other benefits on an as-needed basis for their participants.
Although Live and Learn works with the participants in our program over a 2-year period, this only a first step to give these women career guidance and set them on the path to economic independence.