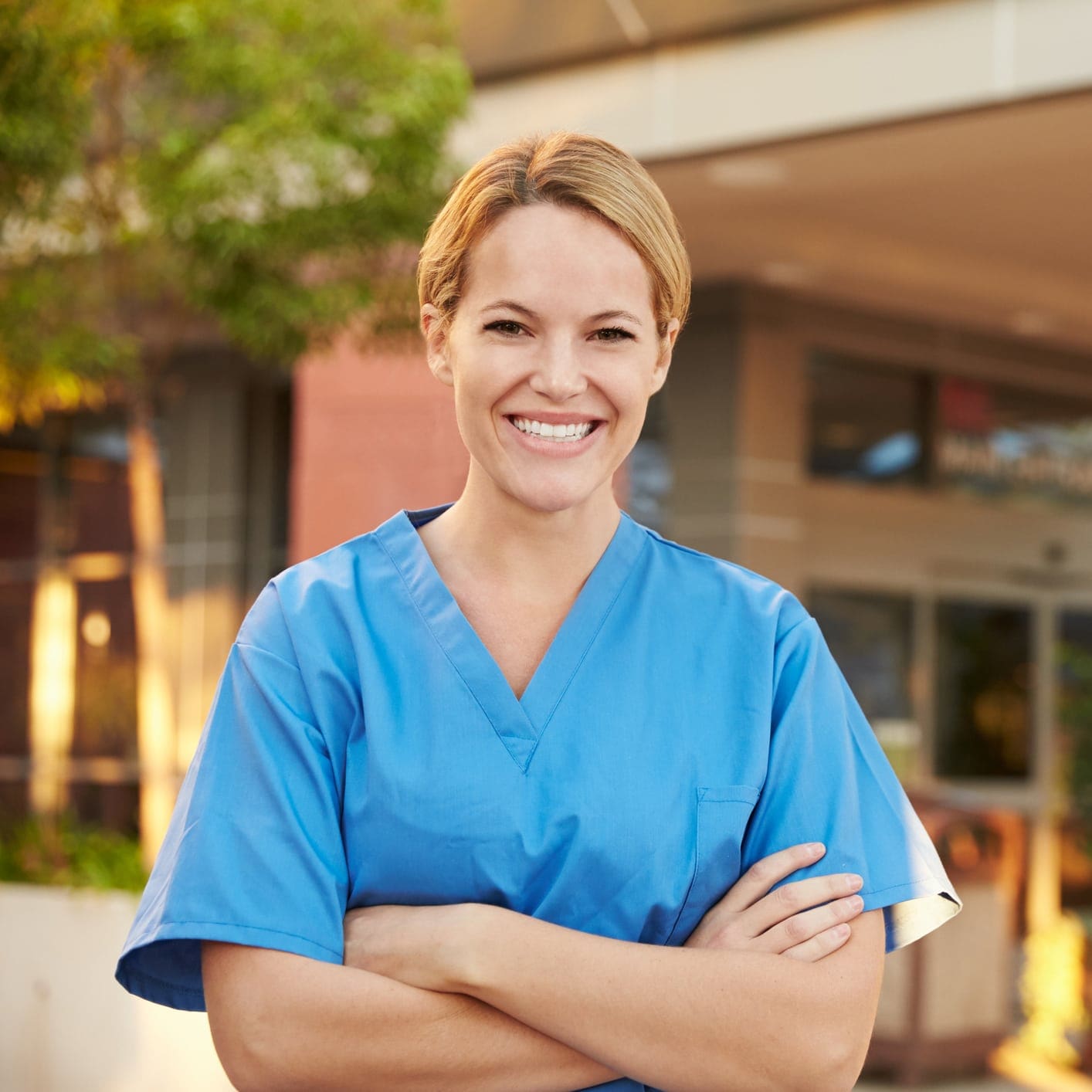 It is maybe one of the first things I've done that feels like a real accomplishment.
— Amee
Meet Amee
For 21 years, Amee delayed her dream of having a career in the medical field. Amee is smart, warm, and compassionate, and, ever since she was a little girl in a small town in Illinois, she felt a calling to help people through medicine. At age 18, she left college to prepare for the birth of her first child. Over the years, as Amee had three more children and followed her husband to Arizona to pursue his career, she felt her dream grow more distant, more unattainable. "Life always got in the way," she explains. "Until life became the reason I had to get back to school."
In 2012, after being out of the workforce for over 15 years, Amee went to work at a retail store to help supplement her families' income. Soon after, her marriage ended, and she was left to support her four children alone. She took a second job but still struggled to make ends meet. "It didn't take long before I realized I wanted more," she remembers.
Amee enrolled in PIMA Medical Institute in 2016, and shortly afterwards, a friend at PIMA referred her to Live and Learn. By offsetting prohibitive costs, Live and Learn made it possible for Amee to complete the medical assistant program at PIMA and earn her board certification. "Things that came up, like my car dying or the fee to take the certification test, I would have had to drop out if it weren't for Live and Learn's help," she says. This was especially true when Amee was ready to complete the externship required for graduation. "I couldn't do an externship while working full time, but I have four kids to support. I have to work!" Live and Learn provided Amee with a stipend that allowed her to supplement her income enough to complete the externship at a busy physician's office.
Amee impressed the staff and doctors at the physician's office so much that they hired her as a full-time medical assistant when her externship ended. Now, Amee has a job she is proud of, an income that supports her family, and the satisfaction of following her dream.  
Plans for the Future
Amee plans to further her career in the medical field and become a radiographer. She is returning to school to complete pre-requisites, and then she hopes to get on the waiting list for radiography, a highly competitive field. Now that she is earning a livable wage that supports her four children, Amee is preparing to buy her first home in the next couple of years.