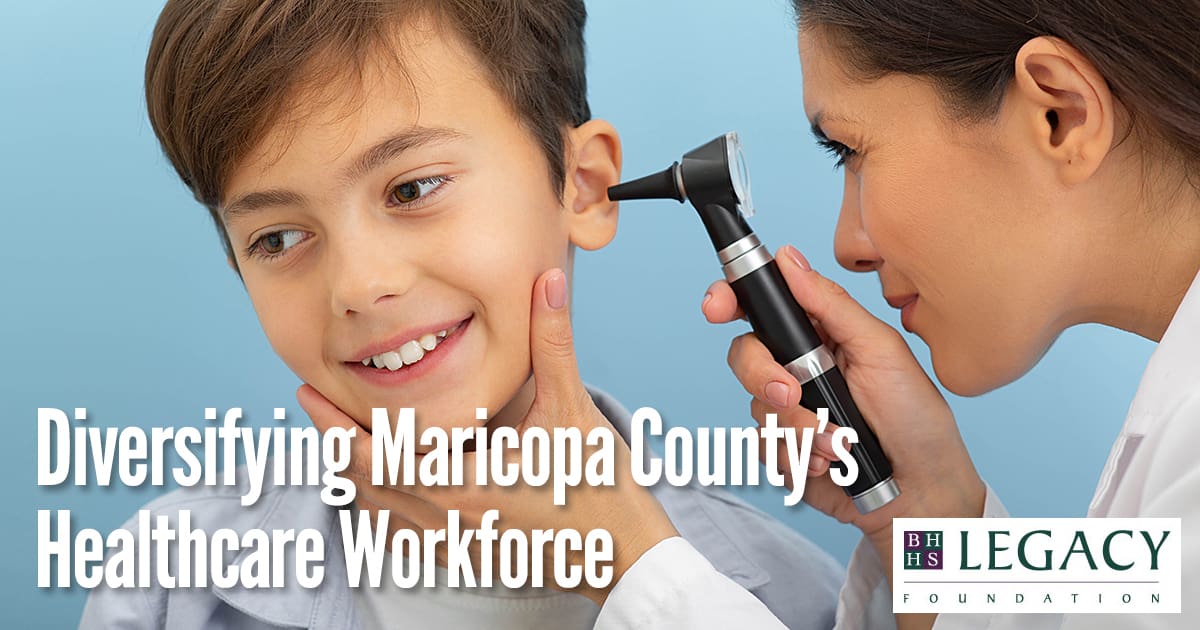 In keeping with its commitment to improving the local healthcare workforce, BHHS Legacy Foundation has awarded Live & Learn a generous grant of $55,000. This funding will be used to expand Live & Learn's Healthcare Workforce Development Program in 2021, and it will help to improve health equity throughout Maricopa County.
In 2012, Live & Learn launched the Healthcare Workforce Development Program for women whose lives have been shaped by poverty, homelessness, and domestic violence. The Program provides these women an effective pathway to a healthcare career. Over two years, women receive one-on-one coaching and support to help them stabilize, pursue certifications, transition into a career, and, finally, to advance their career and further their education. In less than a decade since the program's development, over 200 women have successfully secured a career in the healthcare field.
About 30% of women who come to Live & Learn each year pursue work in the healthcare field, like Tamara. These jobs are excellent options, as they offer high local employment demand with good wages and opportunities for advancement. But there is a broader benefit to the community.
Live & Learn women bring critical diversity to Maricopa County's healthcare workforce. Building a more diverse workforce is the key to improving access for underserved populations – read more here. When staff at primary care offices, dentist offices, hospitals, and pediatricians reflect patients' culture, life experiences, and barriers, the patients more readily trust and cooperate with their care providers.
This investment from BHHS Legacy Foundation will allow Live & Learn to enroll more women into the Healthcare Workforce Development Program each year, thereby building a more diverse healthcare workforce. BHHS Legacy Foundation seeks to create a community that is healthier for everyone, and Live & Learn is grateful for the Foundation's support.