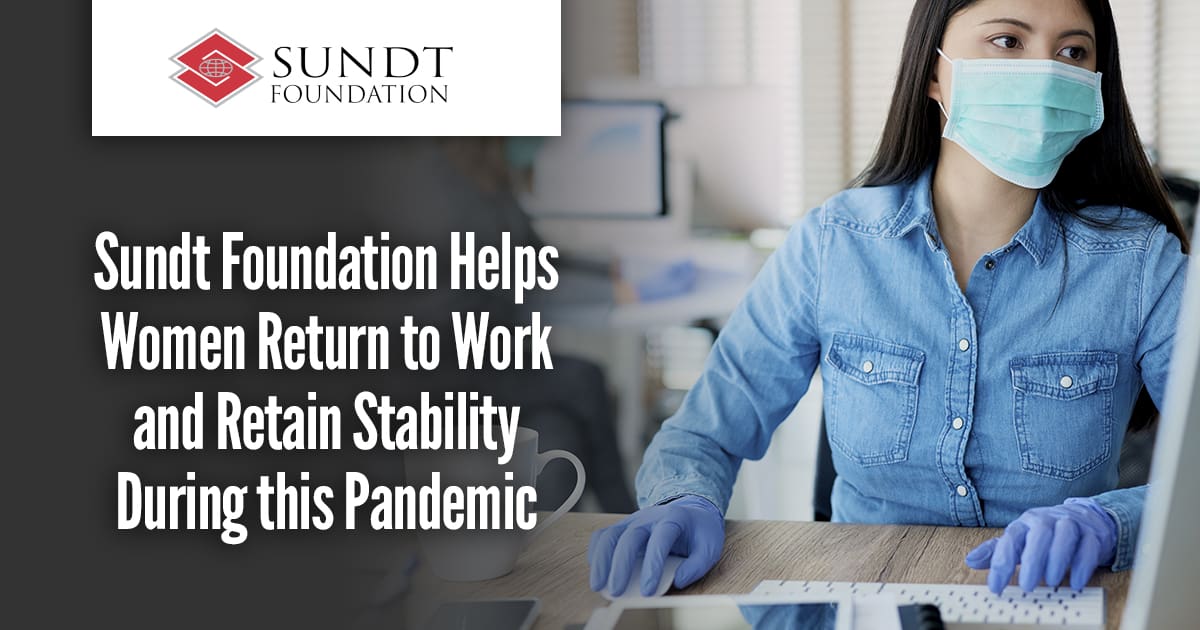 Established in 1999, the Sundt Foundation was created to help Sundt employees give back to their communities. To this day the Sundt Foundation has remained true to its mission and granted millions to nonprofits that aid the disadvantaged in California, Arizona, Texas and Utah.
Sundt has always been a company that gives back—because they believe it's the right thing to do.
Funding from the Sundt Foundation will help women who have lost wages and need support to meet their basic needs during these troubling times. It will allow Live & Learn to provide individualized case management for low-income women experiencing crisis due to Covid-19. Many of these women had gained stability with hard work, dedication and the support of Live & Learn. These uncertain times are threatening to undo the progress Live & Learn women have worked so hard for.
Women like Artinea, a mother of six. As a Live & Learn Client Artinea was working and taking college courses to achieve her dream of becoming a nurse. Artinea had secured full time employment but due to Covid-19, was furloughed from her position. Her life completely changed without notice. She had to switch to online classes while supporting her children with distance learning all while dealing with the stress of meeting her family's needs with no income coming in.
Like Artnea many Live & Learn women are experiencing hardship during this time. The economic impact of Covid-19 is devastating to women. They are facing evictions and will be forced to return to government assistance to meet their basic needs. Losing jobs due to social distancing and staying at home to care for immune-compromised or elderly relatives will undo much of the progress women have worked so hard for.
The Support from the Sundt Foundation will provide direct program funding to help women return to work and retain stability until our economy returns.
Thank you, Sundt Foundation, for helping lessen the effect of this pandemic on these hardworking women.