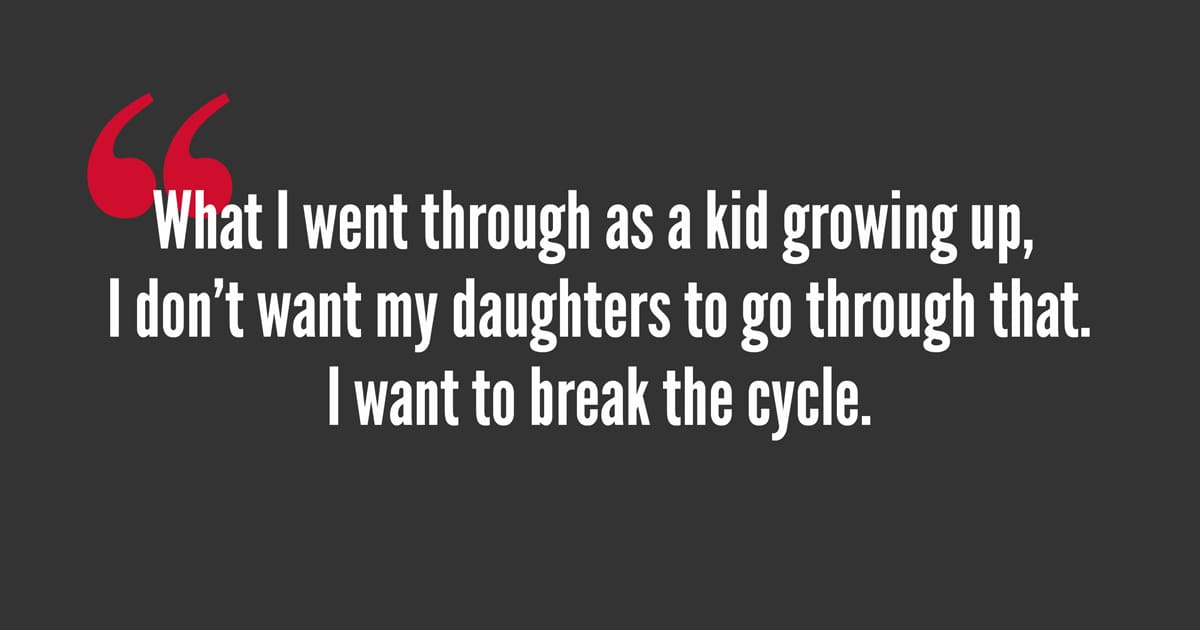 By the time Ava heard about Live & Learn from a coworker, she had experienced her share of hardship, heartbreak, and struggle. Ava's hard work and determination would see her through and allow her to create a brighter future for herself and her children.
"What I went through as a kid growing up, I don't want my daughters to go through that. I want to break the cycle."
Ava grew up in Phoenix, one of six siblings raised by a single mother. "Life was chaotic," she recalls. Her mother Rose worked hard to make ends meet for the family. Rose had also grown up with a single mother, Ava's grandmother. "My grandma struggled with an abusive husband, so she went on her own to raise her kids. She was an alcoholic. My mom grew up to have the same thing. She was abused and she was an alcoholic."
Ava's older brother and sister "did their own thing", both were in and out of juvenile detention. While Ava's mother was at work, an older cousin babysat, but would drink and steal from Ava's mother. "It left me to take care of my younger siblings, so that's what I did much of my childhood." As she got into high school, Ava found relief in drugs and alcohol. She dropped out. "I hung out with a bad crowd, and plus, school just wasn't my thing."
An aimless life wasn't Ava's thing, either. "I couldn't work fast food the rest of my life and stay stuck." She earned her GED (high school equivalency) and became a Certified Nursing Assistant. She was in an abusive relationship. "Honestly, I was a functional alcoholic and a CNA and, after years, my physical health was not good."
Her relationship was abusive, but she struggled for 13 years to find her independence. "I would see happy women who seemed to have everything. The house, the kids, the husband. I wanted that, but I didn't know how to get there."
Live & Learn helped with:
housing assistance
mental health care
goal setting
career training
job placement
When Ava's coworker told her about Live & Learn, it was the support she needed to create a pathway forward for herself and her children. She went to school and earned a certification in Medical Billing and Coding. Despite the Covid-19 pandemic, she secured and completed an externship. She applied to jobs, attended interviews, but struggled to get a job in the pandemic.
"Iris [Live & Learn Client Coordinator] was really helpful and always available to help me with my job search and refer me to resources." After taking jobs at a thrift store and a mask factory, Ava secured an entry level medical billing position. She enjoys the regular hours and the time she has to spend with her young children.
"I like to do preschool activities with them at home. I am going to teach them and guide them and show them what life's about. I didn't have that support growing up, and it's something I can give to them. They're going to have a bright future."
Goals for the Future
Ava is working to advance her position and earn a raise, but it's hard work. Her short-term goal is to move into a safe, good neighborhood. She plans to return to school and become a Registered Nurse one day.