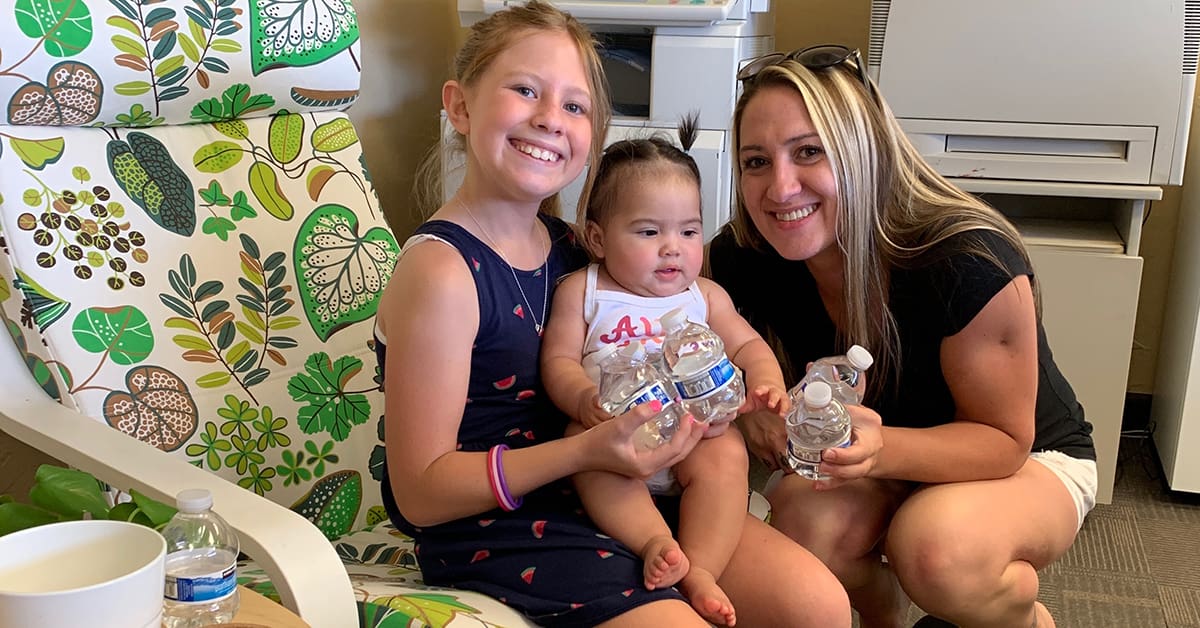 Arizona Public Service employees donated 400 water bottles in June 2019!
This summer, under the AZ sun, over 100 Live & Learn women will be walking and taking buses each day to get to work and school. Women like Angelica.
Angelica is a single mother of two who works full-time and goes to school. She cannot afford a car and uses public transportation to get herself and her children around the city. Every week, she spends approximately 13.5 hours walking, riding the bus, or waiting at a bus stop. Even in the summer, when temperatures rise above 100 degrees daily, she and her children rely on the bus.
Like so many Live & Learn clients, Angelica is very careful about her energy and water bills in the summer. She cannot afford to keep their air conditioner very high. Many evenings she turns it off once the sun goes down. This puts her and her children at risk of heat stroke.
Why We Need Water Relief
In 2018, Phoenix Mayor Greg Stanton called heat-related illness and death a public health crisis1. Two of the most susceptible groups are children and low-income adults.
Heat-related deaths have more than doubled since 20152. The two primary factors that put an individual at risk for heat-related illness and death are inadequate hydration and limited air conditioning3.
Our Live & Learn clients and their children experience these risk-factors every day.
Live & Learn's Water Relief Program
100% of heat-related illnesses and deaths are preventable, but vulnerable populations, like our clients and their children, remain at high-risk4. In 2018, to combat this growing problem, Live & Learn launched a Summer Water Relief Program.
How It Works
In June, July, and August, we collect water bottle donations and monetary donations. Water bottles are distributed at the beginning of each month to our clients, with priority given to mothers of young children. Monetary donations are used to provide needs-based financial assistance to clients unable to pay their home water and electric bills.
Recognize the Warning Signs of Heat Exhaustion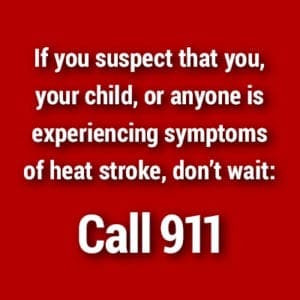 Warning signs of heat exhaustion vary but may include the following:
Heavy sweating
Paleness
Muscle cramps
Tiredness
Weakness
Dizziness
Headache
Nausea or vomiting
Fainting
The skin may be cool and moist. The pulse rate will be fast and weak, and breathing will be fast and shallow. If heat exhaustion is untreated, it may progress to heat stroke. Seek medical attention if symptoms worsen or last longer than one hour.
What to Do
Drink cool, nonalcoholic beverages.
Rest.
Take a cool shower, bath, or sponge bath.
Seek an air-conditioned environment.
Wear lightweight clothing.
Visit https://www.maricopa.gov/2457/Signs-of-Heat-Illness to learn more about signs and symptoms.
How You Can Help
The women in our program work incredibly hard to lift their families out of poverty–join us in making sure they stay safe this summer! Donations of plastic water bottles or reusable water bottles can be dropped off at Live & Learn's Phoenix office located at 326 E. Coronado Rd, Ste 201, Phoenix, AZ 85004. Monetary donations earmarked for Utility Payments can be made via check or at our website: https://liveandlearnaz.org/womens-non-profit-organization/ (designated 'utility payments' or 'water relief' in Tribute section)
Thank you!
1https://www.npr.org/2018/07/09/624643780/phoenix-tries-to-reverse-its-silent-storm-of-heat-deaths
2https://www.azcentral.com/story/news/local/arizona-environment/2018/09/10/heat-killed-record-number-people-phoenix-area-last-year/1149695002/
3https://www.phoenix.gov/pio/summer/heat
4https://www.azcentral.com/story/news/local/arizona-environment/2018/09/10/heat-killed-record-number-people-phoenix-area-last-year/1149695002/