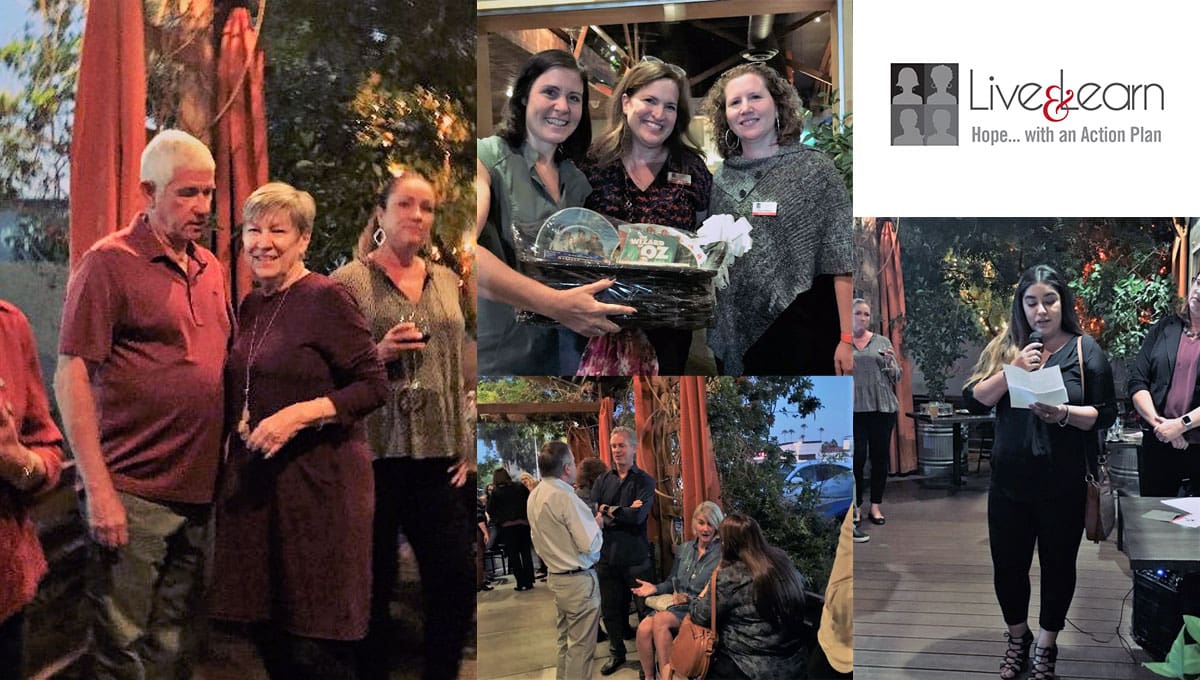 On November 14, Live & Learn held Give Hope in 2020, our first Happy Hour Fundraiser. The goal of the evening was to raise awareness of Live & Learn's program and the need in our community, as well as to raise money to help us reach 200 women in 2020.
As guests arrived, it was a beautiful autumn evening on the patio of Beckett's Table. The evening began with a welcome from Live & Learn's Executive Director Kristin Chatsworth. Board Member Genevieve Dombrowski introduced past Live & Learn clients who shared inspiring stories of their experiences with Live & Learn.
These women's stories were truly moving. They may have started out scared, vulnerable, alone, facing dire circumstances. But they found courage, energy, and strength to take a chance with Live & Learn. They explained to guests of the evening how they worked so very hard to create a better life for themselves and their children.
The warm, kind hearts of the guests made the fundraiser a success. Not only was there tremendous participation in the event's raffle and silent auctions, but Live & Learn also received generous donations directly from the guests.
In addition to support from the evening's guests, Live & Learn is thankful for the event prizes that were donated from local Arizona businesses. Notable among these were dance lessons from Arthur Murray Phoenix and jewelry from Verbena Sky Boutique.
The Board Members and Staff of Live & Learn are very grateful for such support from these compassionate Arizonans. Your support makes it possible for the hardworking women of Live & Learn to create a better future for their children.
---
Written by:
Susanne Johnson
Member, Live & Learn Board of Directors
Principal & Founder of Verbena Sky, LLC